Image
Image
Apply today to be a Summer Library Volunteer!
Must be able to volunteer for 10 or more hours over the course of the summer and attend orientation meeting on Thursday June 8th at 4pm.
Open to ages 11-17. Volunteers must be entering grades 6-12 as of Fall 2023 to receive consideration.
Stop by the front desk of the library to pick up a volunteer application. Applications are due May 22. If selected from the applicant pool, you will be contacted by the Youth Services librarian to schedule an interview. Not every applicant will be invited to interview. Schedule compatibility and reliable transportation will be considered.
Image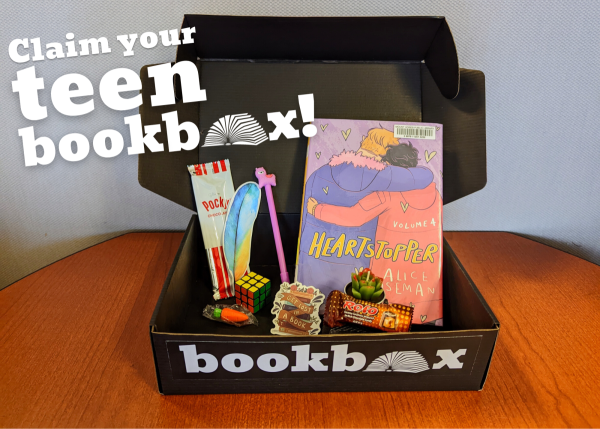 Bookbox Subscription
Sign up for a 3-month subscription of books and goodies hand-picked for you! Each month, you will receive one box with a library book and several small treats chosen just for you. Open to readers ages 13-18. Click here to sign up and take the reader personality quiz. 
Teen Summer Programs
Teen Craft Club
Wednesday, June 21, 3-4:30
Try out acrylic paint pouring! Ages 13-18, materials provided.
Teen Movie Night
Friday, July 7 @ 6 pm
Come over after the library is closed for pizza and a movie! Ages 13-18. Registration required.
Youth Service Day
Thursday, July 27, 12-8 pm
Need to earn silver cord hours before September? Teens ages 13-18 can sign up for a 2-hour volunteer shift at www.mhpl.org.
Find your next e-book with this specially curated collection of YA books.
Image
Library Board Game Collection
View the list of board games the library has available for check out here.
Monthly Don't Miss Lists
Check out these NEW ebooks & audiobooks!
How to Use the Digital Library
Want to know to download e-books to your device?
Check out Libby's Help Page.
Resources for Teens
Getting ready for your ACT, SAT, or AP exams? Use Badgerlink's free College Preparation Center.
Looking for a good book? Have our librarians pick out some for you or check out YALSA'S Teen Book Finder App & Database.