Meetings
All are welcome to join the FOL Board meeting.  Meetings occur in the Library Meeting Room on the second Thursday of each month at 7 PM.  The next board meeting will be held Thursday, February 9th at 7 pm.
Friends of the Mount Horeb Public Library
The Friends of the Mount Horeb Public Library (FOL) group promotes the well-being of the library. The FOL provide funds, labor, and in-kind assistance to enrich and enhance library services to the community. Proceeds from Friends fundraisers are used to support programs and collections.  Volunteers help at fundraisers and attend monthly board meetings.
Monthly meetings are held the second Thursday of each month at 7 pm.
Current Board Members of the Friends of the Library:
David Gobeli, President (Questions?  Contact David at friendsmhpl@gmail.com)
Sharon Stuckey, Vice President
Jason Brehm, Treasurer
Jessica Killingbeck, Secretary
Monetary donations for the Friends of the Mount Horeb Public Library should be made to
"Friends of the Mount Horeb Public Library" and mailed to 105 Perimeter Road, Mount Horeb, WI 53572-2013.
Services Provided by the FOL
Walking Books
Walking Books is a service that provides public library materials to residents of Mount Horeb who find it difficult or impossible to get to the library. This service began in 2003. It successfully makes available books and more to homebound residents.
Volunteers for Walking Books  must attend at least one FOL Board Meeting, fill out an application, and be willing to undergo a background check.  The Friends of the Library Board will match volunteers with individuals who wish to borrow books, CDs, DVDs, and magazines from the library. The volunteer checks out the items, takes them to the individual's home and returns them when due.
Walking Books is a wonderful way for homebound residents to stay connected with the library. Walking Books also fosters friendships between the library customer and volunteer.
To participate in the Walking Books Program contact Library Director Jessica Gretzinger at jessica.gretzinger@mounthorebwi.info or (608) 437-5021 ext. 108
Book Sale
The ongoing book sale is available to shop in the lobby of the library during regular library hours.
**Donations are accepted at the front desk.  Due to space/storage constrains, please bring up to three boxes (or less) at a time.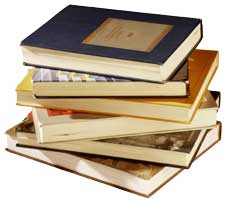 Payment: Payment for sale items should be deposited in the orange drop box affixed next to the book sale shelves.  Cash or checks only. Change cannot be made when sale is not staffed.
How to help out: Contact Jacque Witt, Book Sale Chair, at mounthorebfol@yahoo.com.
Help staff the Annual Friends of the Library sale: Volunteers handle sales of book sale items at the library.  Sign up for shifts over a two week period and spend time getting to know the community in a comfortable, friendly environment!  Volunteers may also help restock the sale as items move! To sign up for a shift, contact Jacque Witt at mounthorebfol@yahoo.com.
Sort books and get first dibs on donations: If you like perusing new donations to pick out your favorite titles ahead of time, sign up to be a book sorter. Book sorters must be reliable and available throughout the year. For more information, contact Jacque Witt at mounthorebfol@yahoo.com.
Books must be....
Clean & dry
In gently used or new condition
We don't need & can't take...
Encyclopedia sets more than 2 years old
Textbooks
Smelly, dirty, or moldy books
Magazines
Cassette Tapes
VHS Tapes
We also gladly accept...
Please do not make donations in the drive up book drop boxes.
Holiday Fundraiser: Cookie Walk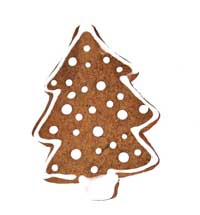 Stroll through the library and load up on holiday cookies! Remember, like all Friends events, you must arrive early for the best selection! Then, stay for a special storytime and visit with Santa!
When: Saturday, December 2nd at 9 am
Where: Mount Horeb Public Library
Cost of cookies: TBD
How to help out: We will need festive donations of homemade cookies and candies!  We will also need help for setup and check-in on Friday, December 1st and help with cleanup on Saturday, December 2nd.
Look for sign up sheets at the library or contact us at friendsmhpl@gmail.com!
| 01.17.23 |