Image

Image
Our cozy children's area features a variety of toys and activities for playing and learning. 
Come over to play and connect with other families! You do not need a library card to use the library space.

Available in the Children's Area:
Collections for babies, preschool, school-age, and adult readers
New books
Lucky Day items (skip-the-line copies of popular books)
Picture books
Early readers
Decodable books & literacy support tools
Parenting books and media
Magazines
Audio-enabled picture books (Vox, Wonderbooks, & books with CDs)
1 AWE learning computer with pre-loaded educational games
Comfortable seating
Single-stall restroom with a changing table
More materials for school-age patrons are available in the Intermediate Area.
Have questions? The library staff will be happy to help.
Image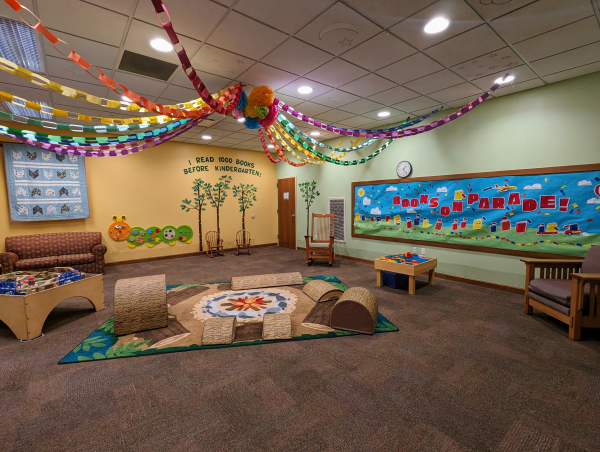 Image
Busy Boxes & Kits
Image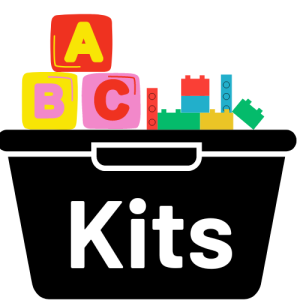 These kits are full of toys, games, DVDs, CDs, puppets, books, and more! All of the kits are available to checkout for 14 days, are renewable, and are created to enjoy at home. To place a hold on any of these kits, please contact the library at (608) 437-5021 or click the items in the list below to place a hold online. 
Busy Boxes
Image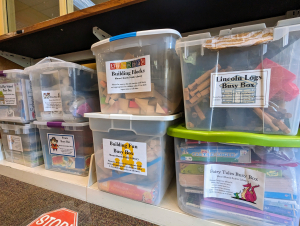 These themed kits include books and items designed to develop learning and literacy skills in young children. Great for play at home or teaching! Recommended for ages 3-7.
Family Kits
Great for play at home, game nights or teaching! Recommended for ages 3-12.
Alphabet and Phonics Games
Bob Books
Discover Stewart Lake Bags
Discovery Backpacks:
      Animal Tracks
      Prairie
      Wetland/Pond
Discovery Bags:
      Birdwatching
      Owls
      Space
Dr. Seuss Box
Family Craft Box
First Reading Books
Homework Help Backpacks: Grades 3, 4 and 5
Library Kid Box
Math at Home
Osmo Kits
Rainforest Read-Alongs:
    Crocodile, Iguana, Macaw, Monkey, Tree Frog
Yo-Yo Kit
Teaching Kits
Can be used for teaching or homeschools. Recommended for ages 4-12.
Africa
America the Beautiful
Ancient Rome
Backyard Science
Bean Bag Fun
Birchbark House Book Kit
Complete Daily Curriculum for Early Childhood (Kit)
Complete Resource Book for Infants (Kit)
Complete Resource book for Preschoolers (kit)
Fossils
Fractions
Geography
Globe
Human Body
Infant/Toddler Photo Activity Kit
Latin America
Learn about Money
Map Skills
Metric System
Parachute
Rocks and Minerals
Saxon Math Kit                  
Science Explorers
STEAM Kits
Learning tools geared specifically toward Science, Technology, Engineering, Art and Math. Recommended for ages 4-12.
All About Magnets
Alphabet Fun
Circuits and Technology
Drawing
Electronics, Coding and Bots
Estimation and Patterns
Math Games and Trivia
Robotics and Coding
Stamping Fun
Sphero Kits 1 & 2
Osmo: Creative Set
Osmo: Concepts Set
Osmo: Crafting Set
Osmo: Coding Set